Giant Tracks - A Tribute to Gentle Giant
From Gentle Giant Home Page
Jump to navigation
Jump to search
Giant Tracks is a 2-CD set featuring new renditions of classic Gentle Giant songs, as performed by over 40 musicians from four countries. It was released on March 15, 1997 and has been out of print for many years.
The album was released on the label HyberNation Music, run by fan John Hagewood (himself a performer on the album).
Track list
Disc 1:
Suit Canon - Fugue of the A&R Staff (Kevin Gilbert)
Spooky Boogie (Phil Beane)
Cogs/Aspirations (Steve Hahn)
No God's a Man (Mike Keneally)
BITB (Advent)
Pantagruel's Nativity (Jeff McClelland)
Heroes (.com)
Talybont (Ian McGrath)
Minnear Medley (Richard Hilton)
Raconteur Troubadour (Alberto and Enrico Minetti)
Funny Ways (John Hagewood)
In Memory Of Gentle Giant, Part 1 (Gustavo Matamoros)
Disc 2:
Just The Same (Glass Haus)
I'm Turning Around (Arlo West)
Betcha Thought We Couldn't Do It (Alan Wiseman)
Wreck (Pangaea)
River (Rob Rosen)
Thank You (Glen Burg)
Give It Back (Eclipse)
Two Weeks in Spain (Bug Choir)
Number One (Dan Barrett)
In Memory of Gentle Giant, Part 2 (Gustavo Matamoros)
About the album
Two pieces on Giant Tracks are original and previously unreleased. Kevin Gilbert's "Suit Canon - Fugue of the A&R Staff" is a multi-part vocal performance (fugue) in the style of On Reflection. It was later released on Gilbert's posthumous CD, The Shaming of the True. Gustavo Matamoros's "In Memory of Gentle Giant" is a 20th-century classical work based on bits and pieces of Gentle Giant themes.
Official site
Visit the official Giant Tracks web site to find a complete track list, audio samples of every song, extensive liner notes, and much more.
YouTube
A few of the tracks have been uploaded (by persons unknown) on YouTube:
In the news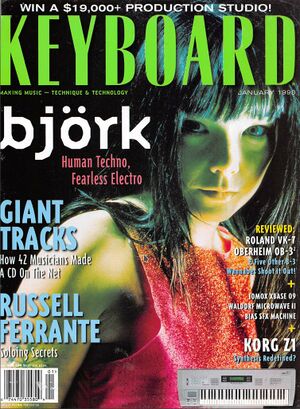 The article "Online Collaboration: The Making of Giant Tracks" appeared in the January, 1998 issue of Keyboard Magazine. It chronicled the creation of the tribute album Giant Tracks. The article was written by Dan Barrett.
Where to buy