Steve Hahn
From Gentle Giant Home Page
Jump to navigation
Jump to search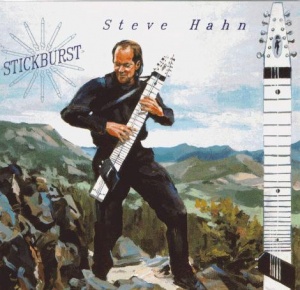 Steve Hahn is a Chapman Stick player who covered several Gentle Giant songs on his debut album, Stickburst:
The pieces are all played live on the Stick, a guitar-like instrument with 10 strings that are tapped, not strummed or picked.
Additionally, Steve covered two songs on Giant Tracks:
Steve's albums are available from his own label Deep Chocolate.
Notable gigs
In May 2011, Steve played a private charity concert at Dan Barrett's house, including Cogs in Cogs and Aspirations and many other great tunes. The proceeds were donated to the Greater Boston Food Bank.