Phil Freeman
From Gentle Giant Home Page
Jump to navigation
Jump to search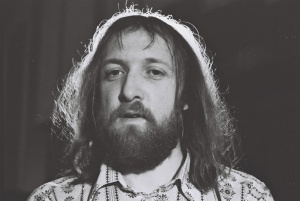 Phil Freeman was road manager with Gentle Giant from 1971-1976. In his words, "In my time, I had the task of looking after guitars for a while, then Kerry's seven keyboards, then the drums, then a year doing the sound, and finally directing lights...(which i have been involved with to the present)."
The dawn of Gentle Giant
Phil reported in 2013:
"Having spent my formative years (1964/1971) singing with local bands here in Portsmouth, it was due to the fact that my girlfriend (now wife of 40+ years) knew Derek Shulman, and the fact that as Simon Dupree they used to rehearse in the school where her dad was school keeper... that on that fateful day in 1971 she came home with news that Mr Shulman had reappeared in the store.. After telling stories of disillusionment with The Big Sound, and their 'sabbatical', Portsmouth's finest was back. Now writing their own material, becoming 'prog-rock', and having more equipment than ever and only the one remaining roadie, they could indeed use another body on the road to make it work."