PolyGram unreleased boxed set
Jump to navigation
Jump to search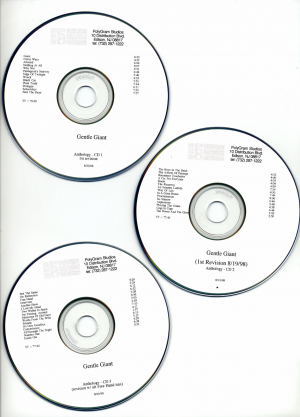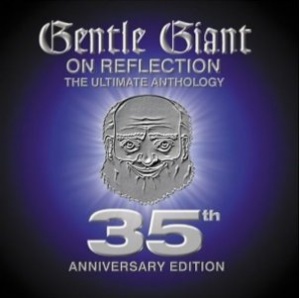 Back in 1998, Bill Levenson at PolyGram made plans to produce a 3-CD Gentle Giant boxed set covering all their original 12 albums. The project was completed, including remastering by engineer Chris Herles, but the set was never released. The title appears to have been The Ultimate Fool.
In 2005, DRT Entertainment obtained the rights to release the boxed set. They titled it On Reflection: The Ultimate Anthology. Unfortunately, it was never released.
Dan Barrett had the only copy in existence outside of the record labels, on CD-R. He donated it to GORGG in 2013, where it was sold at auction to another fan to raise money for the next GORGG.
Track List
Disc 1 (79 minutes):
Disc 2 (78 minutes):
Disc 3 (78 minutes):
Booklets