Gentle Giant - I giganti del prog rock
From Gentle Giant Home Page
Jump to navigation
Jump to search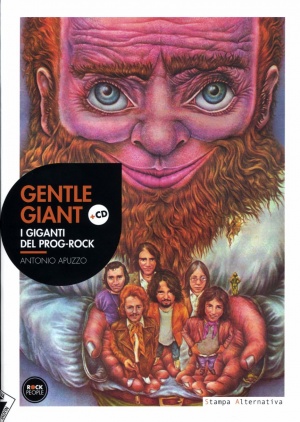 Gentle Giant - I giganti del prog rock (ISBN 978-88-6222-120-7) is a book about Gentle Giant written in Italian. The author is Antonio Apuzzo. The book was published in April, 2010 by Stampa Alternativa, who has also published books on Keith Emerson, Pink Floyd, Yes, Italian Prog, and related topics.
Pages: 144
Cover price: 20 euro
Contents
After a prologue about Simon Dupree and the Big Sound, the book is divided into three parts, comprising fifteen chapters, dealing with history and with music of Gentle Giant. They also include a detailed analysis of the entire record production. There is also an epilogue about the band Three Friends.
Included CD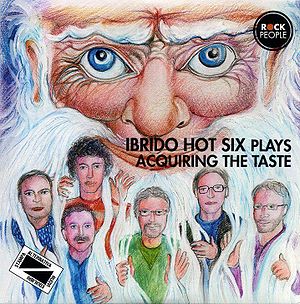 A companion CD has been released, "Ibrido Hot Six Plays Acquiring The Taste". Ibrido Hot Six plays all compositions from Acquiring The Taste, and an analytical description of the CD will be inserted in the final part of the book. The CD is included with the book (at least in a copy we've seen).
Author
Antonio Apuzzo is a musician and a teacher, active in jazz. He has recorded several records and is a member of Ibrido Hot Six.