Free Hand (film by Morgan Miller)
From Gentle Giant Home Page
Jump to navigation
Jump to search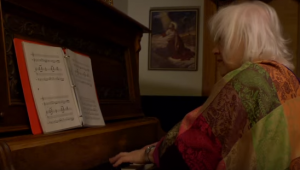 Free Hand is a short, humorous film by Morgan Miller. It was inspired by the Gentle Giant song Free Hand, which is featured in the film.
Description
"A short film depicting a day in the life of Henrietta - a church organist who possesses a life of love, God, and music."
History
Miller premiered the video at GORGG 2015. Kerry Minnear, Gary Green, and Malcolm Mortimore were in attendance.