Elton John
Jump to navigation
Jump to search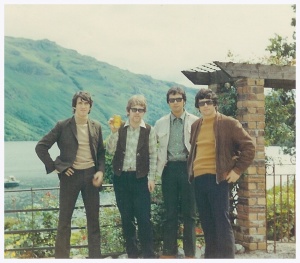 Ray Shulman describes how Elton John played with Simon Dupree and the Big Sound!
"Reg (Elton) played with Simon Dupree & the Big sound for a couple of months when our keyboard player Eric Hine was recovering from glandular fever. We toured Scotland during this time and became good friends. One night in a scottish hotel he played us what was to become songs from his first album including 'Your Song' Of course we fell about laughing especially when he said he was changing his name to Elton John. We got on so well that Reg wanted to stay with us. At a session in Abbey Road studios he played on a track called 'Laughing boy from nowhere' featuring Phil's son Calvin (laughing) and we recorded one of his songs. We stayed in touch for quite a time after that and I used to go to see Reg and Bernie Taupin in Watford where they lived. I also went down to the studio when he was recording his first album...This would have been around the time GG was forming. One more celebrity highlight: Dudley Moore played piano on a Simon Dupree single 'Broken Hearted Pirates' (terrible song); he was a friend of arranger Chris Gunning."
A recording
Simon Dupree recorded an Elton John song, "I'm Going Home," but did not release it. It eventually appeared in 2004 on Part of Their Past: The Simon Dupree and the Big Sound Anthology.
Video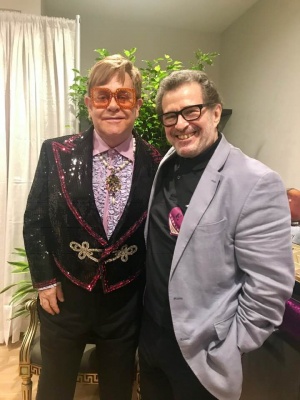 See also